Reducing Civil downtime with HDPE Pipes
Getting Poly pipe into the ground nowadays can prove an operational challenge. New demands for comprehensive weld traceability and Watermark Certification for fittings require new solutions. Reliable access to Poly Electrofusion and Poly Pipe Fittings stock with both Australian and International Certification ensures our clients can answer quality queries with confidence. Data logging proving difficult? Our range of Ritmo Electrofusion and HDPE Pipe welding equipment can be easily optioned to include weld parameter logging including GPS traceability which is simply downloaded to a USB in pdf format on job completion – the simplicity you need.
Certified Fittings - Sourced from leading international suppliers
HDPE Pipe Fusion Equipment – For fast and simple Butt and Electro fusion
Polyethylene Training – Accreditation in Electrofusion and Butt Fusion
Every Matrix Piping Civil client is unique — and so is every Matrix HDPE Piping solution. What always remains the same is our full commitment to quality and service.
Experience the Matrix Piping difference by contacting our friendly staff now!
Poly Pipe being used in civil project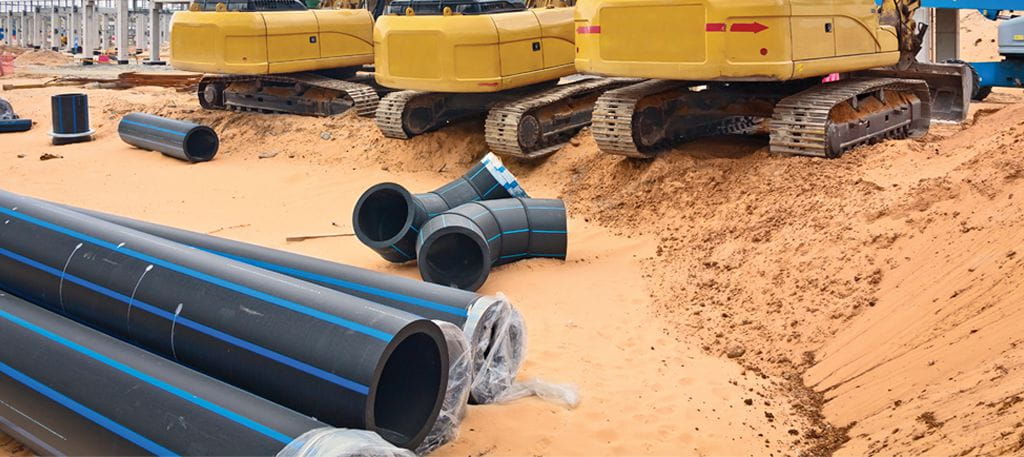 Sales + Customer Service:
T. 1800 ...click to reveal 634 644
Head Office:
5 Richards Rd Swan Hill Victoria 3585
Melbourne Despatch:
2 Richards Circuit, Keilor Park Victoria 3042
(by appointment only)