Stub Flange and Backing Rings
Never failing to be the most popular method of connecting poly pipe to itself or to other materials, HDPE stub flanges and backing rings are the best way for making adaptions, creating rotation points, and maximising ease of site working conditions.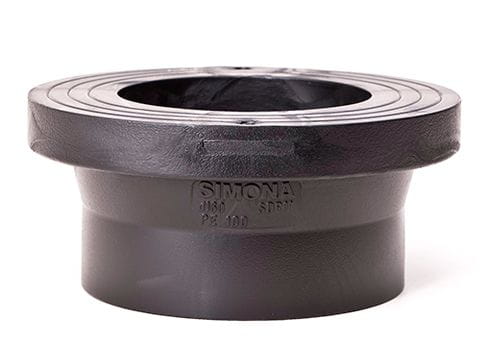 The polyethylene stub flange provides the sealing surface, the backing ring provides the strength required to seal the surfaces under pressure.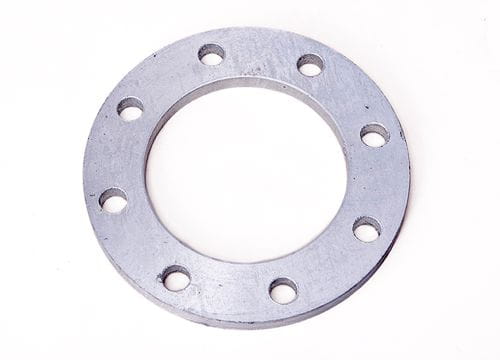 Bolts are used to pull the stub flange and backing rings toward to the sealing surface, the assembly looks like this.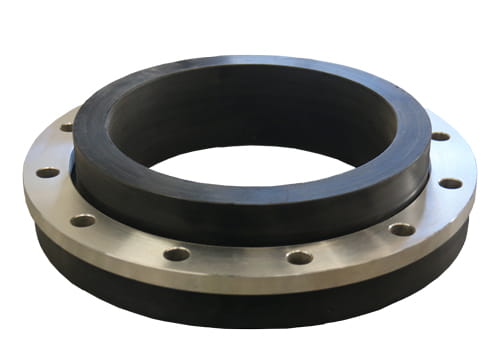 Common material used for sealing the stub flange sealing face is natural rubber, however stock is also kept of fibre gaskets and EPDM materials.
The beauty of flange connections in poly, different from other materials, is that the pipe can be rotated for final adjustments before full tension is applied. This is extremely beneficial when valves are not 100% aligned or when there is a change in direction in the pipeline and the pipe is skew, rotating the flange face provides the ability to adjust, keeping things level, neat and without tension.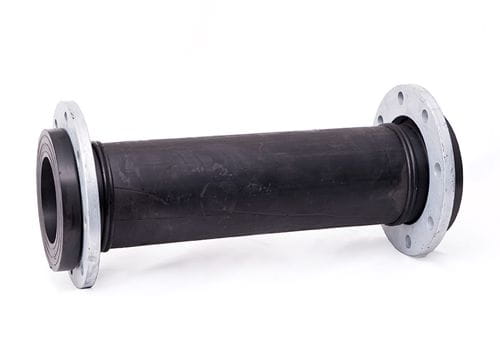 Short spigot poly stubs are available off the shelf in both SDR17 and SDR11 in most sizes up to 900mm. Long spigot poly stubs are also available off the shelf in sizes up to 315mm diameter. If you require a special SDR rating, such as SDR13.6, SDR21 or SDR26, we offer machining services to provide the correct rating for your requirements.
Need A Quote?
Sales + Customer Service:
T. 1800 ...click to reveal 634 644
Head Office:
5 Richards Rd Swan Hill Victoria 3585
Melbourne Despatch:
2 Richards Circuit, Keilor Park Victoria 3042
(by appointment only)
Products
Get in Contact
Head Office
5 Richards Rd Swan Hill Vic 3585

Melbourne Despatch
2 Richards Circuit, Keilor Park Victoria 3042
(by appointment only)